Editorial - June 2022
Edito
Temps de lecture : min
Did you say non-financial risk?
The notion of risks and opportunities has become a mantra in recent years, with the rise of non-financial themes, although it has always been present in company fundamentals.
Mapping risks has now almost become a science in financial institutions.
In addition to the climate terminology that has become commonplace for investors such as "transition risk" or "mitigation risk", some of which remains highly conceptual, far more "material" risks are now gaining traction.
The first is regulatory risk.  With legislative inflation, this is becoming increasingly important, and mobilising more and more resources in financial institutions. The consequences of this are already tangible with the underlying risks -  sanctions, reputation and even US-style litigation risks. Regulatory risk, which has already been identified, is increasing every year.
« The second, the risk of misalignment of interests, has not yet been proven, but could have a much greater impact insofar as it would threaten the interests of savers. »
Everyone knows that the main driver of political action to protect the climate is to act on the governance of private companies. One of the very concrete results is the widespread deployment of financial incentives for decision-makers and risk-takers (primarily portfolio managers) through their variable remuneration. The logical way to do this is is through European and national regulations, such as Article 5 of the SFDR (Sustainable Finance Disclosure Regulation).
What could be the consequences of linking variable remuneration to achieving "sustainable" objectives through precise quantitative criteria?
Given that seeking to optimise remuneration is both a legitimate and widespread concern, this will inevitably have impacts on the decisions taken. As such, a manager could be tempted, depending on the configuration of the market, to favour the achievement of non-financial objectives if achieving any financial outperformance does not seem possible. It is reasonable to assume that the first objective of a majority of clients (individual savers and institutional investors) is to achieve a minimum financial return on their investments beyond any other consideration. As a result, there is a risk of many cases of conscience becoming widespread, resulting in an almost permanent misalignment of interests between the individual interest of the decision-maker and that of the end-client.
Written by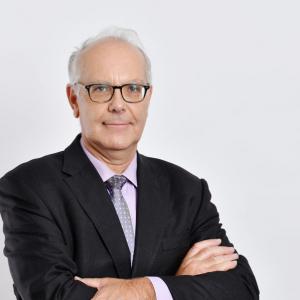 Yannick TATIBOUËT
Director of Strategic Intelligence, External Relations, and coordination on sustainable finance

June 22, 2022
 
Covéa Finance, a portfolio management company of the MAAF, MMA and GMF groups with share capital of €24 901 254, incorporated as a single-person simplified joint stock company, registered with the Paris Trade and Companies Register under number 407 625 607 and approved by the French Financial Markets Authority under number GP 97 007.
This document is produced for information only and cannot be considered as an offer to sell or investment advice. It does not constitute the basis for any commitment of any kind, nor a strategy assessment or any recommendation to invest in financial instruments. It contains general and non-personalized opinions and analyzes designed by Covéa Finance on the basis of figures that it considers reliable on the day of their establishment depending on the economic context, but the accuracy and validity of which are however not guaranteed. The views expressed in the document are subject to change without notice. Covéa Finance cannot be held responsible for any decision taken on the basis of information contained in this document. This document is the intellectual property of Covéa Finance. Any Use (defined below), reproduction or distribution of all or part of this document must be subject to the prior authorization of Covéa Finance. The recipient of this document is aware of and accepts that the quantified data, allowing the establishment of general and non-personalized opinions and analyzes, may be subject to the acquisition of rights vis-à-vis third parties. Therefore, the encrypted data may under no circumstances be the subject of any use by the recipient of the document without the prior acquisition of the necessary rights directly from the third party holders of these rights. Furthermore, the recipient of this document is aware and accepts that Covéa Finance will in no way be responsible for any use made of said encrypted data and will alone assume all the consequences vis-à-vis third parties who hold the rights associated with this data. "Use" is understood as, and without limitation, the manipulation of encrypted data, distribution, redistribution, integration into an information system or into documents of all types.