Editorial - February 2023
Edito
Temps de lecture : 3 min
Relocation
The IMF's publication of less pessimistic than expected growth forecasts for 2023 was hailed by the press.
Europe has ruled out a recession!
Do we really have reason to rejoice?
Even before the details of this economic "performance" were published, clouds had started gathering in the short to medium term.
In the short term, first of all, with the upcoming effects of monetary tightening on credit demand, household consumption and corporate investment spending.
In the medium term, too, as many structural challenges need to be overcome. These include the cost of energy in Europe: lower gas prices in Q4 reduced inflationary pressures on electricity prices. But this crisis did not allow for reform of the electricity market. As a reminder, this large market had a twofold objective: to provide economic agents with access to cheap energy and to secure the European Union's energy supply.
But a complex legal architecture, numerous regulatory tools and retail prices heavily influenced by national tax rates are all obstacles to achieving this objective.    
However, medium- and long-term growth will be possible only if access to energy is made easy and affordable.
Structural challenges include access to healthcare and, in particular, the supply of medicine.
Shortages in paracetamol, amoxicillin and many other drugs have been highlighted in recent months. These shortages are the result of a policy of relocation of low-margin or polluting activities to China and India, a policy whose initial effects were seen during the pandemic. This implies that a policy of relocating production to European soil is carried out, necessitating massive investment and driving up drug prices.
Is this compatible with the problem of the weakened healthcare systems across Europe?
It is clear that, to date, the "everyone for themselves" mentality has predominated in the face of this common problem of access to medicine.
« This inability to build together on the basis of clear and irrefutable observations is a real weakness of the European continent in an increasingly uncooperative world. »
Relocation requires easy and affordable access to energy, a common vision, collective decision-making and adequate financing.
The desire to relocate also requires equal arms treatment between the United States and its partners, and with China and India. In this case, the US IRA plan represents a real challenge.
With abundant access to energy and critical raw materials, the United States is adding tax advantages ($500 billion), major decisions on the retention of talent on its soil and a geopolitical strength that allows it to force companies to produce on site.
Some European companies were not misled, as evidenced by recent decisions by a number of them to relocate to US soil.
There is an urgent need for Europe to commit more strongly to "working together". In recent days, a plan has been drawn up by the European Commission to combat the effects of the US plan. The "green pact" industrial plan provides for an easing of state aid until 2025 and the reallocation of unused European funds (potentially up to €390 billion). Among the innovative proposals, we note the possibility for a state to offer a company considering expatriating to the United States a grant equivalent to the incentive proposed by the US.
There has not yet been a vote on this plan; it will have to follow the democratic voting procedure of the 27 member countries. In this respect, we cannot help but question the effectiveness of this process. Is it still suitable for a Europe of 27 countries? A Europe that must quickly find its way in a fractured world? The future will tell, but we fear that long discussions are to be expected…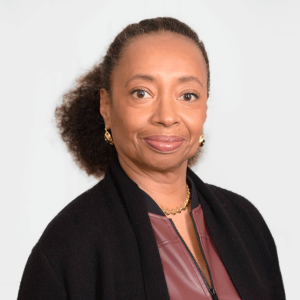 Lucile Loquès
Director of the International Actions division
February 10, 2023
Covéa Finance, a portfolio management company of the MAAF, MMA and GMF groups with share capital of €24 901 254, incorporated as a single-person simplified joint stock company, registered with the Paris Trade and Companies Register under number 407 625 607 and approved by the French Financial Markets Authority under number GP 97 007.
This document is produced for information only and cannot be considered as an offer to sell or investment advice. It does not constitute the basis for any commitment of any kind, nor a strategy assessment or any recommendation to invest in financial instruments. It contains general and non-personalized opinions and analyzes designed by Covéa Finance on the basis of figures that it considers reliable on the day of their establishment depending on the economic context, but the accuracy and validity of which are however not guaranteed. The views expressed in the document are subject to change without notice. Covéa Finance cannot be held responsible for any decision taken on the basis of information contained in this document. This document is the intellectual property of Covéa Finance. Any Use (defined below), reproduction or distribution of all or part of this document must be subject to the prior authorization of Covéa Finance. The recipient of this document is aware of and accepts that the quantified data, allowing the establishment of general and non-personalized opinions and analyzes, may be subject to the acquisition of rights vis-à-vis third parties. Therefore, the encrypted data may under no circumstances be the subject of any use by the recipient of the document without the prior acquisition of the necessary rights directly from the third party holders of these rights. Furthermore, the recipient of this document is aware and accepts that Covéa Finance will in no way be responsible for any use made of said encrypted data and will alone assume all the consequences vis-à-vis third parties who hold the rights associated with this data. "Use" is understood as, and without limitation, the manipulation of encrypted data, distribution, redistribution, integration into an information system or into documents of all types.