Editorial - September 2023
Edito
Temps de lecture : min
Escalation
No, not we're not talking about the latest craze in mountain sports, but increasingly explicit demands from regulators in their questionnaires on climate commitments.
The aim is to put pressure on investors in their shareholder dialogue with the companies that they invest in. This would see investors used as a tool to put pressure on companies themselves, in particular by introducing escalation procedures that can go as far as exclusion from a portfolio. While still at the proving stage, this mechanism nevertheless raises several questions.
« In no particular order, first one could be forgiven for wondering what type of transparency ("disclosure") these regulatory texts require. »
At the outset, it was a matter of reporting on what one was doing and not what one was being asked to do. Confusion was cleverly maintained, because while many obligations were not actual obligations originally, they subsequently became so through the implacable mechanics of investors' self-propelled engagement.
Next, traditionally if investors were not happy they voted "with their feet", by selling their shares. Now though, the strong suggestion of escalation radically changes this approach since, inexplicitly, and with a view to influencing the company's strategy, investors are being strongly encouraged to keep invested so as to "dialogue" and ultimately "escalate". Hence the question we are justified in asking as regards the alignment of interests between investors and companies. To what extent is it legitimate and responsible to interfere in a company's strategy? Even for a "good cause".
To finish, it is highly likely that when individual customers come to choosing their "sustainability preferences", not a few people will be surprised to find that savers, rather prosaically, opt to get the best possible return from their investment.
Written by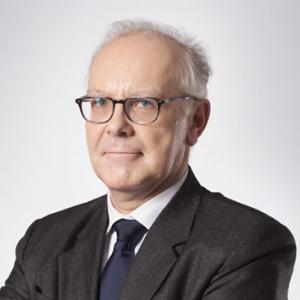 Yannick TATIBOUËT
Director of Strategic Intelligence, External Relations, and coordination on sustainable finance

September 18, 2023
Covéa Finance, a portfolio management company of the MAAF, MMA and GMF groups with share capital of €24 901 254, incorporated as a single-person simplified joint stock company, registered with the Paris Trade and Companies Register under number 407 625 607 and approved by the French Financial Markets Authority under number GP 97 007.
This document is produced for information only and cannot be considered as an offer to sell or investment advice. It does not constitute the basis for any commitment of any kind, nor a strategy assessment or any recommendation to invest in financial instruments. It contains general and non-personalized opinions and analyzes designed by Covéa Finance on the basis of figures that it considers reliable on the day of their establishment depending on the economic context, but the accuracy and validity of which are however not guaranteed. The views expressed in the document are subject to change without notice. Covéa Finance cannot be held responsible for any decision taken on the basis of information contained in this document. This document is the intellectual property of Covéa Finance. Any Use (defined below), reproduction or distribution of all or part of this document must be subject to the prior authorization of Covéa Finance. The recipient of this document is aware of and accepts that the quantified data, allowing the establishment of general and non-personalized opinions and analyzes, may be subject to the acquisition of rights vis-à-vis third parties. Therefore, the encrypted data may under no circumstances be the subject of any use by the recipient of the document without the prior acquisition of the necessary rights directly from the third party holders of these rights. Furthermore, the recipient of this document is aware and accepts that Covéa Finance will in no way be responsible for any use made of said encrypted data and will alone assume all the consequences vis-à-vis third parties who hold the rights associated with this data. "Use" is understood as, and without limitation, the manipulation of encrypted data, distribution, redistribution, integration into an information system or into documents of all types.