Editorial - October 2023
Edito
Temps de lecture : min
Closer, safer, dearer
Regionalisation is gaining pace, a trend reflected in figures for trade and direct investment between countries. Our long-held belief that multilateralism would end and the world would bipolarise is being confirmed. Companies are planning around this, and events such as Covid and now the war in Ukraine serve only to accelerate the movement. Businesses are also having to deal with a return of politics to industrial affairs against a backdrop of resumption of state control of strategic sectors and areas "essential" for countries' citizens.
It should come as no surprise to see enduring inflation accompany this restructuring of the way the world works. "Gentle commerce" no longer seems to be the paradigm, and the multinational model appears weakened by the prevailing multi-faceted confrontation between the poles of America and China.
« This shift towards a less global but more regional or even local organisation, while clearly increasing the cost of production and distribution methods, also makes them more secure. The price of this security is the natural adjunct to this in-depth reconfiguration of value chains. »
However, these strategies for reducing dependency and increasing autonomy are being all the more easily imposed as a primary objective because the expected benefits of free trade in terms of the convergence of universal and western values have not materialised. Indeed, the current governance of world order is being challenged by a number of developing countries, with first in line China, which, as it stressed at the last summit of the Group of 77 (a United Nations developing countries coalition), is busy building a community of southern countries with a common future.
Over the last five decades, globalisation has represented an extraordinary deflationary movement – at the expense of the abandonment and disappearance of entire industrial sectors in the west. Its reversal will likely be accompanied by a sustained rise in prices benefiting an uncertain industrial reconstruction.
Written by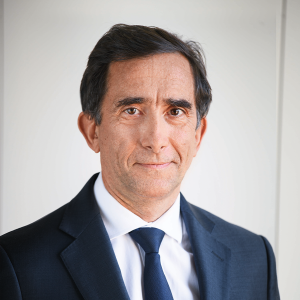 Francis JAISSON 
Deputy Director-General in charge of all Management, Marketing, Negotiation and Research
October 19, 2023
This document is prepared by Covéa Finance, a portfolio management company approved by the Autorité des Marchés Financiers under number 97-007, incorporated as a simplified joint-stock company with a capital of €24,901,254, registered with the RCS Paris under number B 407 625 607, having its registered office at 8-12 rue Boissy d'Anglas 75008 Paris.  This document is produced for information purposes only and cannot be considered as an offer of sale or investment advice. It does not constitute the basis for any commitment of any kind, nor does it constitute a strategy assessment or any recommendation for investment in financial instruments.  It contains general and non-personalized opinions and analyses designed by Covéa Finance on the basis of figures which it considers to be reliable on the day of their establishment according to the economic context, but whose accuracy and validity are not guaranteed.  The opinions expressed in the document may be amended without notification.  Covéa Finance cannot be held responsible for any decision taken on the basis of information contained in this document.  This document is the intellectual property of Covéa Finance. Any Use (defined below), reproduction or distribution of all or part of this document must be the subject of prior authorization by Covéa Finance. The addressee of this document is aware of and accepts that the numerical data used to establish general and non-personalized opinions and analyses may be subject to the acquisition of rights vis-à-vis third parties. Consequently, the encrypted data may in no case be the subject of any Use by the recipient of the document without the prior acquisition of the necessary rights directly from the third-party holders of these rights. Furthermore, the addressee of this document is aware of and accepts that Covéa Finance will not be responsible for any use made of said encrypted data and will assume all the consequences vis-à-vis the third-party holders of the rights associated with this data.  "Use" means, and is not limited to, the manipulation of encrypted data, distribution, redistribution, integration into an information system or into documents of all types.