Editorial - August 2023
Edito
Temps de lecture : min
The Chinese mirage
At the beginning of every year, market strategists and commentators offer their most eloquent market predictions for the 12 months to come. Often, it is the overly strong consensus views that never come about.
And 2023, at least for the seven months of it that have already passed, is no exception to that "rule".
According to the experts in question, this year was supposed to see the return of the Chinese phoenix, thanks to the lifting of the constraints imposed on the population for three years, the reopening of the country's borders and possibly even an economic recovery programme aimed at revitalising production. The net effect of all this was supposed to be not a Chinese economy as global driver – this status having been lost for several years – but one that saw significant growth, with ricochet effects on the rest of the world and certain sectors of the financial markets.
But the reality clearly bears precious little resemblance to this picture: China's growth is patchy and its inflation near zero, while its consumers are underspending and its exports thwarted by sluggish global growth.
« On top of these factors, China is having to deal with a rapidly changing world following two upheavals – one health, the other military – against a backdrop of climate change concerns. »
The Chinese model was based on globalisation and the fragmentation of production chains. The three abovementioned situations are driving Western countries to reshore as much of their production as possible, to regroup with friends and allies and to seek an autonomy that many of them had lost to China.
China's advocates had predicted that its dependence on foreign trade would ultimately give way to a domestic refocusing based on a structural increase in domestic consumption and the country's autonomy. Indeed, this was Xi Jinping's plan. But the US policy of controlling or limiting trade with China, which began under Trump and is being actively pursued by Biden, is dealing a severe blow to that goal.
China has been a stock market mirage.
Will it also be an economic mirage?
Written by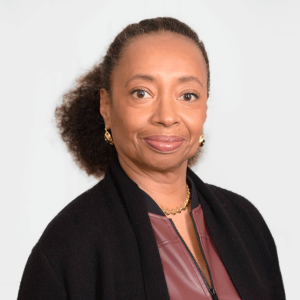 Lucile LOQUÈS
Director of the International Actions division
August 16, 2023
Covéa Finance, a portfolio management company of the MAAF, MMA and GMF groups with share capital of €24 901 254, incorporated as a single-person simplified joint stock company, registered with the Paris Trade and Companies Register under number 407 625 607 and approved by the French Financial Markets Authority under number GP 97 007. This document is produced for information only and cannot be considered as an offer to sell or investment advice. It does not constitute the basis for any commitment of any kind, nor a strategy assessment or any recommendation to invest in financial instruments. It contains general and non-personalized opinions and analyzes designed by Covéa Finance on the basis of figures that it considers reliable on the day of their establishment depending on the economic context, but the accuracy and validity of which are however not guaranteed. The views expressed in the document are subject to change without notice. Covéa Finance cannot be held responsible for any decision taken on the basis of information contained in this document. This document is the intellectual property of Covéa Finance. Any Use (defined below), reproduction or distribution of all or part of this document must be subject to the prior authorization of Covéa Finance. The recipient of this document is aware of and accepts that the quantified data, allowing the establishment of general and non-personalized opinions and analyzes, may be subject to the acquisition of rights vis-à-vis third parties. Therefore, the encrypted data may under no circumstances be the subject of any use by the recipient of the document without the prior acquisition of the necessary rights directly from the third party holders of these rights. Furthermore, the recipient of this document is aware and accepts that Covéa Finance will in no way be responsible for any use made of said encrypted data and will alone assume all the consequences vis-à-vis third parties who hold the rights associated with this data. "Use" is understood as, and without limitation, the manipulation of encrypted data, distribution, redistribution, integration into an information system or into documents of all types.