Edito - August 2022
Edito
Temps de lecture : min
Peak
No, we won't be talking about summer temperatures which remind us of the fragility of our Western methods of organisation but rather the multiple turning points that we seem to have reached. And that a return of Politics in decision-making processes and a certain questioning of the liberal economic order are now emerging is no accident of History at this time of change, after almost 40 years of downward trend in interest rates and inflation. 
« We are probably also at a crossroads in the de-industrialisation process. The sacrifice of skilled workers and staff in favour of the all-powerful consumer, for whom the quest for low prices replaced any other economic strategy, appears well behind us. »
But it is a paradigm shift, initiated during the Covid pandemic and the awareness of the weakness of the completely shattered value chain model, which first presupposes a policy of energy security. However, here too the era of abundance seems to have ended. The receipt of materials necessary for the production of energy now seems to fit in with rationales that combine both huge investments and geopolitical commitments. These go beyond the usual diplomatic convolutions as the calling into question of multilateralism is so profound. It is such a big change for our societies, called to responsible sobriety, that it often carries with it the shortcomings of dogmatism and blind visions.
Finally the lack of support of populations for their own organisations and structures is extreme. It is a situation which is complicating the management of national policies and making the definition by companies of their strategy more complex. With the lack of connection between individuals, and the lack of attachment to society, some may well see in all these elements the approaching zenith of our civilisation.
Written by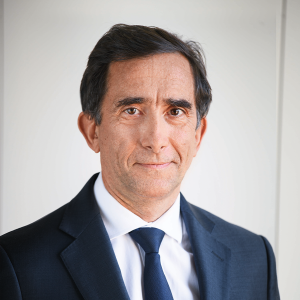 Francis JAISSON Deputy Director-General in charge of all Management, Marketing, Negotiation and Research
August 10, 2022
This document is prepared by Covéa Finance, a portfolio management company approved by the Autorité des Marchés Financiers under number 97-007, incorporated as a simplified joint-stock company with a capital of €24,901,254, registered with the RCS Paris under number B 407 625 607, having its registered office at 8-12 rue Boissy d'Anglas 75008 Paris.  This document is produced for information purposes only and cannot be considered as an offer of sale or investment advice. It does not constitute the basis for any commitment of any kind, nor does it constitute a strategy assessment or any recommendation for investment in financial instruments.  It contains general and non-personalized opinions and analyses designed by Covéa Finance on the basis of figures which it considers to be reliable on the day of their establishment according to the economic context, but whose accuracy and validity are not guaranteed.  The opinions expressed in the document may be amended without notification.  Covéa Finance cannot be held responsible for any decision taken on the basis of information contained in this document.  This document is the intellectual property of Covéa Finance. Any Use (defined below), reproduction or distribution of all or part of this document must be the subject of prior authorization by Covéa Finance. The addressee of this document is aware of and accepts that the numerical data used to establish general and non-personalized opinions and analyses may be subject to the acquisition of rights vis-à-vis third parties. Consequently, the encrypted data may in no case be the subject of any Use by the recipient of the document without the prior acquisition of the necessary rights directly from the third-party holders of these rights. Furthermore, the addressee of this document is aware of and accepts that Covéa Finance will not be responsible for any use made of said encrypted data and will assume all the consequences vis-à-vis the third-party holders of the rights associated with this data.  "Use" means, and is not limited to, the manipulation of encrypted data, distribution, redistribution, integration into an information system or into documents of all types.