Editorial - April 2021
Edito
Stalling
   In our Economic and Financial Outlook reports in 2019 we discussed the observed existence of a tripolar world in which Europe was not a stakeholder. The shifting of the centre of the world towards the Pacific, where China and US are completely dominant, has confirmed our analysis. Only Russia still seems able to mount a challenge, whereas in Europe the current rebound following the historic collapse in production and trade in 2020 is showing further signs of stalling.
   The European stock markets have nothing to be ashamed of, however, in terms of their performance since the start of year, as the sentiment has spread that the European Central Bank will be able to find effective solutions in any situation. That being said, there are many causes for concern and their handling would require the unfailing solidarity of the European institutions. This seems like a remote prospect though, as new divisions emerge over the most minor contentious issues. This doesn't seem to worry the market, however, as the capitalisations of European companies grew by 6% between January 2020 and March 2021, even though profits fell by nearly 50%. This trajectory should give us pause at a time when debt and leverage are everywhere and there are many signals, such as Greensill and Archegos, suggesting a need for a rethink.
   Paradoxically, old Europe's indices are therefore imitating their counterparts in the US and Asia, but the European economy is stalling while the US and Chinese economies are buoyant. So are two different macroeconomic growth rates producing the same stock market result? History has shown that ultimately there is always a convergence, to correct any valuation anomalies once the flow, trend and rotation effects have run their course.
Written by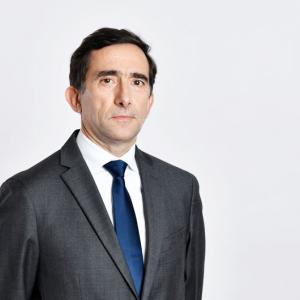 Francis Jaisson
Managing director, Head of Asset Management, Marketing, Trading and Research
April 28, 2021
Covéa Finance, a portfolio management company of the MAAF, MMA and GMF groups with share capital of €24 901 254, incorporated as a single-person simplified joint stock company, registered with the Paris Trade and Companies Register under number 407 625 607 and approved by the French Financial Markets Authority under number GP 97 007.
This document is produced for information only and cannot be considered as an offer to sell or investment advice. It does not constitute the basis for any commitment of any kind, nor a strategy assessment or any recommendation to invest in financial instruments. It contains general and non-personalized opinions and analyzes designed by Covéa Finance on the basis of figures that it considers reliable on the day of their establishment depending on the economic context, but the accuracy and validity of which are however not guaranteed. The views expressed in the document are subject to change without notice. Covéa Finance cannot be held responsible for any decision taken on the basis of information contained in this document. This document is the intellectual property of Covéa Finance. Any Use (defined below), reproduction or distribution of all or part of this document must be subject to the prior authorization of Covéa Finance. The recipient of this document is aware of and accepts that the quantified data, allowing the establishment of general and non-personalized opinions and analyzes, may be subject to the acquisition of rights vis-à-vis third parties. Therefore, the encrypted data may under no circumstances be the subject of any use by the recipient of the document without the prior acquisition of the necessary rights directly from the third party holders of these rights. Furthermore, the recipient of this document is aware and accepts that Covéa Finance will in no way be responsible for any use made of said encrypted data and will alone assume all the consequences vis-à-vis third parties who hold the rights associated with this data. "Use" is understood as, and without limitation, the manipulation of encrypted data, distribution, redistribution, integration into an information system or into documents of all types.